This Week in Biking & Walking
By Mary Lauran Hall on February 07, 2014
Alliance Member News
The Bicycle Coalition of Maine's video of their inaugural 2013 Bike Maine ride will make you want to eat a lobster and/or ride along a stunning coastline.
If you only read one bike thing today, make it BikeSD's takedown of the idea that advocates need to explain bad cyclist behavior.
Will San Francisco's municipal transportation agency fund biking from its capital budget?
Orgs nominated for the Bicycling Magazine People's Choice Award were getting out the vote this week: Silicon Valley Bicycle Coalition, Active Transportation Alliance, MassBike, Transportation Alternatives, and Georgia Bikes.
Wisconsin's vulnerable road users bill was passed out of committee.
The Massachusetts House passed $50 million for Complete Streets.
It's official: Atlanta is getting bike share!
Chicagoans <3 transportation haikus.
Survey says: Portlanders support more dollars for bicycle facilities.
Several organizations are supporting the League of American Bicyclists' push for the New Opportunities for Bicycle and Pedestrian Infrastructure Act: Bike Walk KC, Bike Walk Connecticut, Green Mobility Network, and Georgia Bikes.
Biking & Walking in the News
Op-ed: Four reasons US business leaders want protected bike lanes (The Guardian)
Advocates are pushing for repairs to Washington, DC's Rock Creek Park trail. (WAMU)
This post showing before and after shots of New York City streets is going viral. (The Architect)
Save the Date for the 2014 Alliance Advocacy Awards
By Mary Lauran Hall on February 07, 2014
Voting for the Bicycling Magazine People's Choice Award has now closed—and we have a winner!
But hold on—the winning initiative won't be announced until the Alliance Advocacy Awards on Monday, March 3 in Washington, DC.
I'll give you a hint, though: the organization that won is a major changemaker in the movement to make our streets better and safer for biking and walking. These folks took on a big, challenging campaign that easily could have been a failure in less capable hands. But with hard work, the right coalition of support, and effective organizing, they took on the challenge—and won.
On second thought, that doesn't narrow it down at all. Ugh. The suspense is killing me.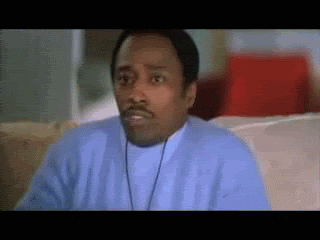 Via Giphy
Oh, well. In the meantime, get our your calendar and save the date:

2014 Alliance Advocacy Awards
Presented by Bicycling Magazine
Monday, March 3, 2014, 8 PM
At RFD, 810 7th St NW (just down the street from the National Bike Summit)
See you there!
Meet the Judges Behind the Advocacy Awards
By Mary Lauran Hall on February 05, 2014
Excitement is mounting for the 2014 Alliance Advocacy Awards. Voting wraps up at midnight eastern time for the Bicycling Magazine People's Choice Award (go vote!), and Alliance staff are busy tallying votes from our illustrious panel of Awards judges for the remaining categories.
That's right: there is an Academy behind the Oscars of biking and walking advocacy.
Who are the mysterious folks who will decide the winners of Advocate of the Year, Advocacy Organization of the Year, Winning Campaign of the Year, Business Advocate of the Year, and the Susie Stephens Joyful Enthusiasm Award?
Great question. In addition to Alliance staff, these are the esteemed members of the 2014 Advocacy Awards judges panel.
No use lobbying, nominees – the judges have already cast their votes. Alliance staff are tallying the votes and getting ready to send the winners' names off to Tucson community bike shop Bicas for engraving the gorgeous trophies. (They're homemade from recycled bike parts!)
Stay tuned to our blog for the final nominees in each category and a sneak peek at the trophies.
So You Want to Be a Nonprofit
Maybe you've been advocating informally in your community for a while and you've finally decided to make it official.
Maybe you just found an issue you care deeply about and you're gathering some like-minded folk to Get Things Done together for the first time.
Either way, as your organization grows you'll eventually want to consider obtaining tax-exempt status.
The good news is: you're not alone. At some point, every established nonprofit organization in the Alliance for Biking & Waking network had to go through the process of incorporating and attaining tax-exempt status. Many of them have shared their experiences and helpful resources with us and we've collected the most useful ones in our Resource Library.

Drumming up donations on the go is a much easier sell when you're tax-exempt. Image: Trails for Illinois
Let's begin at the beginning, with an overview of the big questions to ask yourself when starting a nonprofit.
In the process of formalizing your organization, you'll need to make a crucial decision right away: should you incorporate on your own or should you seek out a fiscal agent to handle finances and jump-start your ability to accept tax-exempt donations? We have a great breakdown of the pros-and-cons in this document from a law firm that specializes in nonprofit agreements.
If you elect to work with a fiscal sponsor, you can check out the Paperwork and Start-up Help section of the Library to find sample agreements for help in drafting a partnership that works for you.
If you choose to incorporate on your own, you'll need to fill out the 28-page federal Form 1023 form to apply for tax-exempt status. Sounds scary! But wait—Resource Library to the rescue again with examples of other Alliance members' completed 1023 forms.
Once you've made that decision, scan this comprehensive checklist to plan your next steps from setting up your accounting system to acquiring insurance and office equipment.
Want ideas formulating mission, vision and values statements? How about putting your first board together? And don't worry about creating your bylaws from scratch—we've got you covered with examples from other organizations.
All these resources and more are available in the Alliance's Resource Library.
All staff and Board members of current Alliance member organizations are eligible to access the Resource Library. If you need help creating or updating your login, contact Member Services Coordinator Megan Odett at Megan@PeoplePoweredMovement.org or 202-449-9692x8.
Call Summary & Recording: Organizing State Summits
More and more advocates across the United States are organizing statewide bike and/or walk summits to push active transportation forward at the state level. On this call, we heard from advocates and experts in the field about best practices and tips on how to organize an effective summit.
On a recent Alliance Mutual Aid Call, the organizers behind Delaware and Montana's bike/walk summits shared their secrets for effective, impactful, and inspiring annual state summits. Pro citizen lobbying advisor Jason Jordan of Advocacy Associates also shared his tips for state house lobby days, and Caron Whitaker of the League of American Bicyclists let us know how to best connect a state summit with the National Bike Summit.
Missed the call? Check out the notes below! Alliance members can also listen to a call recording and view additional links in the Resources Library. Also be sure to check out the League of American Bicyclists' great guide to organizing state summits.
Bring Open Streets to Your Community: Join us in LA at the Open Streets Summit
In the past five years, Open Streets have gone from a novel idea to a permanent fixture in cities looking to improve biking, walking and public space. Having an Open Streets initiative is no longer a rarity. Leaders in cities across the country are now pushing for more frequent and longer Open Streets.
Want to bring Open Streets to your community, or scale an existing initiative? You can do it ... and we can help.
To learn how to open your streets, register for the National Open Streets Summit, April 4 - 6 in Los Angeles, CA. Register this month to take advantage of the early bird price.
The Summit will be co-hosted with CicLAvia, Los Angeles' Open Streets initiative, one of the premier programs in the nation. The Summit will featured sessions for both novice and experienced Open Streets organizers, led by experts from the Open Streets Project, CicLAvia and other local organizers.
Topics at the Summit will include:
Building a coalition of supporters
Outreach to key community partners and stakeholders
Marketing and branding
Choosing a successful route
Sponsorship and fundraising
Organizing and recruiting volunteers
Evaluating your initiative
Participants will learn the best and most innovative tools and techniques that have enabled Open Streets to flourish in over 100 cities across North America. Open Streets are changing the way people view their cities, and setting the groundwork for transformational changes.
Staff members at Alliance member organization are eligible for $100 off the summit price. Just email Megan for the members-only code.
A limited number of scholarships are available. To apply, please with your name, organization, Open Streets experience and reason you a requesting a scholarship.
Bring this change to your community. Register today for the National Open Streets Summit!
This Week in Biking & Walking
Alliance Member News
Three New Yorkers and a toddler explain why they bike through the winter.
Atlanta's traffic troubles this week revealed a dangerous lack of transportation choices.
BTA, Georgia Bikes, Bike Delaware, Silicon Valley Bicycle Coalition, and Bike Cleveland are pumped about their nominations for the 2014 Bicycling Magazine People's Choice Award.
Protected bike lane plans are hitting snags in Los Angeles.
Cleveland plans to install 70 miles of bike lanes by 2017!
The California Bicycle Coalition is psyched about the upcoming Oakland Winning Campaigns Training.
Wisconsin's vulnerable road user bill is scheduled for a vote next week.
Virginia passed a new anti-dooring law. A "following too closely" and three-foot passing law are still pending.
San Francisco's Cesar Chavez - a big ol' multilane arterial right through the city - got a road diet.
Lessons from Canada: how to keep people biking over the winter.
Year end roundups are still trickling in - check out 2013 highlights from Bike Newport and from BikeWalkLee.
A student wrote BTA staff the cutest thank-you note ever.
Biking & Walking in the News
Bicycling may become the state sport in Delaware - thanks to these elementary school kids. (News Journal)
Folks in the DC area are riding bikes despite chilly temperatures. (Washington Post)
Better transportation planning and sprawl led to extreme congestion in the Atlanta metro region. (Politico)
10 Advocacy Wins Nominated for Bicycling People's Choice Awards - Vote!
The 2014 Alliance Advocacy Awards are just around the corner. At Alliance HQ, we're getting really excited. And now, you can join the excitement by voting for your favorite nominee for the Bicycling Magazine People's Choice Award.
Since the public nominations closed earlier this month, my colleagues and I have waded through a flood of over 200 fantastic nominations.
And here's my big takeaway, y'all: there is SO MUCH to appreciate in the biking and walking movement right now.
In the past year, individual advocates and teams at advocacy organizations accomplished feats that would have been unthinkable just five years ago. From a hard-fought campaign to allow bikes on trains in the Bay Area to bike lanes in downtown New Orleans just in time for the Super Bowl to CitiBike's massively impactful launch in New York, it's plain to see that our people powered movement is growing and thriving.
It makes me positively giddy.
To lead up to the Alliance Advocacy Awards in DC on March 3 (you're coming, right?), we'll be highlighting all the nominees and the illustrious judges' panel right here on our blog. To kick us off, let's take a look at the ten final nominees for the Bicycling Magazine People's Choice Awards.
First, a note on how we got to the nominations. Alliance staff spent a long time combing through all the impressive nominations. This task would have been 100% great if it weren't for an unfortunate fact: we had the unenviable task of choosing just ten standout final nominees in each of six categories. It was tough. Ultimately, final decisions were made based on how well nominees met the criteria of each award, whether or not the associated organizations were state / local advocacy organizations that are current members of the Alliance, and some tough side-by-side comparisons with the most standout nominations.
We're thrilled to be working with Bicycling Magazine as the presenting sponsor of the Advocacy Awards this year, not least of all because we got to work with them to create the brand-new Bicycling People's Choice Award. This award will be given to a state or local bike advocacy organization in recognition of exemplary work in the past year to make an exceptional positive impact on bicycling and bicyclists in their community, whether through breaking ground on bike infrastructure or programs to make bicycling accessible to more people more often. We collected nominations through our public online process, and the winner will be decided by popular vote on Bicycling.com.
The finalists are truly fantastic. Take a look at the awesome initiatives below, then vote for your favorite over at Bicycling.com.
The Active Transportation Alliance fought for and won what is arguably America's best new bike lane.

The Bicycle Transportation Alliance of Oregon successfully lobbied to access state lottery funds to support bicycle and pedestrian infrastructure.

Bike Cleveland made their Rust Belt city better for biking by distributing free lights to lightless riders.

Bike Delaware did away with "Share the Road," a slogan that was frustrating for both bike riders and drivers.

Bike Easy of New Orleans gave NOLA's downtown a bike-friendly facelift, just in time for the Ravens to play the 49ers in the Super Bowl.

The East Bay Bicycle Coalition teamed up with a coalition of advocates including the San Francisco Bicycle Coalition to legalize bicycles onboard BART.

Georgia Bikes defeated the most anti-bicycle bill ever.

MassBike helped homebrew bike advocacy in local communities all across Massachusetts.

The Silicon Valley Bicycle Coalition found a way to get counties with contradicting road rules on the same page.

Transportation Alternatives of New York City heralded the launch of the largest bike share program in the United States.
Can you choose one winner from this killer lineup? Go vote!
This Week in Biking & Walking
Alliance Member News
Bike share may be on the way in Los Angeles and Atlanta.
In major speeches this week, San Diego interim mayor Todd Gloria and Delware governor Jack Markell both discussed the importance of bicycling.
Transportation Alternatives is psyched about Bill de Blasio's Vision Zero plan.
Speaking of Vision Zero, the SF police department has outlined policy changes to eliminate traffic fatalities.
Minneapolis' budget is looking good for biking.
The Wisconsin senate transportation committee passed a vulnerable road user bill.
In a Hartford Courant letter to the editor, Bike Walk Connecticut ED Kelly Kennedy commends Department of Energy and Environmental Protection Commissioner Dan Esty's strong support for active transportation.
Several bike-related bills are on the dockett in Virginia. A 3-foot passing bill has cleared the Senate, and anti-dooring legislation passed in committee.
Distracted driving bans are up for consideration in New Mexico and Washington state.
WALKSacramento received an anonymous $10,000 donation. (!)
Biking & Walking in the News
Austin's bike share system is twice as popular as originally predicted. (Austin Business Journal)
Op-ed: Bike lanes are the way of the future in Alexandria, VA. (Alexandria Times)
Op-ed: Bikes are here to destroy all the cars. America hates bikes. (Al Jazeera)
Webinar Recap: Instagram, Tumblr, Pinterest, & Vine 101
By Liz Murphy. Cross-posted from the League of American Bicyclists blog.
So you've got a handle on Facebook and Twitter. But what comes next?
Yesterday, the League of American Bicyclists and Alliance for Biking & Walking hosted a webinar on "what comes next," focusing on Instagram, Tumblr, Pinterest and Vine. This was the third in a series of webinars the League and Alliance have teamed up on, looking at using social media to spread your messages and bolster your campaigns. (If you missed our first two, don't worry—you can review Facebook 101 and Twitter 101.)
Yesterday, we provided a basic overview of these four social media platforms that can be used to help expand your advocacy. You can watch the full webinar recording below and view the slides here (PDF).
We had a great turnout during our hour-long program, and we weren't able to address all of your questions. Below I've segmented out each of the platforms, looking at demographics and analysis tools, which many of you were curious about.
Instagram
Demographics: Skews young (primarily 18-29), female and urban. Details.
Analytics: Check out Statigram. Mary Lauran recommends this handy, third-party tool to keep track of your key metrics on Instagram.
Tumblr
Demographics: Gender split is near equal, the main age group is young (18-29), and most users live in urban areas. Details. Tumblr users also spend a ton of time on the site—even more than those on Facebook.
Analytics: Numblr offers a great overview of your page, including a post-type-breakdown and your most popular post.
Pinterest
Demographics: Pinterest is overwhelmingly used by women more than men, and these users are primarily ages 30-49. The spread across urban-suburban-rural environments is nearly equal. Details.
Analytics: Pinterest gives the option of creating a Business account, which includes built-in web analytics. Check it out.
Vine
If you want to take a closer look at the examples I showed in the webinar, you can see #ciclavia, #btwd2013, another #btwd2013, and a fancy how-to from Mary Lauran.
Demographics: There is little demographic data on Vine, which was launched by Twitter almost exactly a year ago. Anecdotally, Mary Lauran and I would agree the Vine user group is likely younger, late teens to early 20s. Early data suggests it skeys slightly more female and quite young (average age around 20 years old).
Analytics: You can generate reports with Simply Measured based on your Vine posts on Twitter.
If you have any further questions on these platforms and tools, or social media in general, feel free to shoot Mary Lauran (mlhall@peoplepoweredmovement.org) or I (liz@bikeleague.org) an email.
To stay tuned for what's to come next in this exciting webinar series, sign up for our weekly webinar digest.
If you found this helpful, please share!
This Week in Biking & Walking
Alliance Member News
Bike Pittsburgh made a Women & Biking zine!
A coalition of San Francisco groups—led by the SF Bicycle Coalition and Walk SF—are calling on Mayor Lee to make concrete plans to bring traffic fatalities down to zero. If Bill de Blasio can do it in New York, why can't Ed Lee in SF?
State DOTs in North Carolina and Connecticut ask the public for input on transportation priorities, according to the North Carolina Active Transportation Alliance and Bike Walk Connecticut.
A 3 foot passing bill cleared Virginia's Senate transpo committee, says the Virginia Bicycle Federation.
Bike Calgary says the city's bike plane snow clearing plan isn't as great as people had initially hoped.
The Washington Area Bicyclist Association took a new angle with their EOY appeal: detail all the cool things that supporter dollars could potentially fund. It paid off.
The Bicycle Coalition of Greater Philadelphia caught Santa on camera from the seat of their new Yuba bike.
Can you fight drug-related crime with great bike lanes? Bike Delaware proposes that natural surveillance from a neighborway could do more than stepping up enforcement.
A coalition of New York state advocacy groups called on Governor Cuomo for $20 million in bike/ped funding, says GObike Buffalo.
Chicago's Active Transportation Alliance hopes the city will better connect its network of protected bikeways.
After LAPD's recent crackdown on jaywalking, a police officer driving Mayor Eric Garcetti's SUV struck a woman in a crosswalk. In response, Los Angeles Walks calls on the city to prioritize pedestrian safety.
BikeWalkLee's coalition is growing.
Turns out chip seal doesn't have to be terrible.
Biking & Walking in the News
New York City's new mayor released a plan to reduce traffic deaths to zero within 10 years. (Streetsblog)
Op-ed: Why are drivers so angry at cyclists? (Seattle Times)
Austin's police department released a safe passing PSA. (Urban Velo)
Four Reasons Protected Bike Lanes Mean Business
It's easy to see that we're living in a changing country.
The economy is slowly bouncing back after the biggest slowdown since the Great Depression. For the first time in two generations, Americans are moving to cities in record numbers. And during all this, more and more people are expressing a preference for living in places where bicycling is easy and comfortable.
City leaders and business leaders alike are taking note. And, in responding to these trends, they have discovered an unexpected tool to create opportunities in growing downtown economies: the protected bike lane.
In a new report from PeopleForBikes and the Alliance for Biking & Walking, 15 entrepreneurs and business leaders from major U.S. cities explain how protected bike lanes — on-street lanes that are physically separated from automobile traffic by curbs, planters, parked cars or posts — has meant big benefits for their companies.
The report combines this original reporting with an overview of the latest academic and technical research to find changes associated with four mega-trends. Check it out:
1. Americans — especially young people — are driving less and biking more.
Employers say their headhunters get a competitive edge by locating in areas with great biking networks, so savvy companies are locating near protected bike lanes to attract and keep Millennials and Gen X-ers. Learn more.
2. Americans are flocking to urban areas, congesting city streets and creating market demand for solutions that increase street flow without adding gridlock.
The demand for great bike networks is nicely illustrated in the housing markets near protected bike lanes. Studies show that homes near bicycle infrastructure appreciate in value more than equivalent houses away from bike lanes. Learn more.
3. With health care costs at an all-time high, companies are scrambling to get more employees exercising regularly.
Newsflash: healthcare is expensive. Companies benefit when more employees find it pleasant to bike to the office, because workers who exercise regularly are less expensive to insure. Learn more.
4. In shopping districts, the most valuable customers are those who stop by often.
People who shop by bike tend to buy less in a single visit, but stop by more often. When space is at a high premium, these regulars make for great customers. Learn more.
To learn more, check out the report: Protected Bike Lanes Mean Business (PDF)
Tags:


Unlock Federal Funds in Your Community in 2014: Apply for a Navigating MAP-21 Workshop
By Brighid O'Keane on January 14, 2014
Cross-posed from the Advocacy Advance blog.
Applications (.doc) are now available to host a Navigating MAP-21 Workshop in 2014.
Since the federal transportation bill, Moving Ahead for Progress in the 21st Century ("MAP-21"), began in October 2012, Advocacy Advance has worked with state and local partners to implement the new bill. Some states have done a good job committing to fully fund the Transportation Alternatives Program (TAP), while others have been slow to award grants to much-needed bicycle and pedestrian improvements.
And, while states and regions are scrambling to understand the TAP program—which represents a 30% decrease in dedicated active transportation funding—they're often missing out on the big pots of money.
Safety, congestion mitigation, and surface transportation programs grew or remained the same in MAP-21, yet few communities are tapping into these programs to fund their bicycle and pedestrian projects. Navigating MAP-21 Workshops train citizens on getting their communities to unlock federal dollars for biking & walking, utilizing all major federal programs.
Since 2011, Advocacy Advance has facilitated 19 workshops in 17 states, that have directly resulted in $27.7 million in federal dollars spent on local bicycle and pedestrian projects.
"This workshop provided concise information not readily anywhere else," said Amy Johnson from the Palmetto Cycling Club. "It also provided networking opportunities for taking advantage of creative thinking outside of the bureaucratic box."

At Navigating MAP-21, advocates and concerned citizens learn how federal transportation dollars can translate to improvements on the ground. Photo: Evron Sonmez
"The knowledge I received on federal funding sources will be invaluable in succeeding at our advocacy organization's mission," adds Kevin Whited from INDYCOG in Indianapolis.
Partner with your local agency to submit an application to host a Navigating MAP-21 Workshop in 2014. Participants will gain the knowledge, skills and resources to access untapped or under-utilized federal active transportation funding. We'll look at where dollars are tied up at the state, regional and local level—and how those dollars can support better infrastructure and programs. Applications are due February 10th at 12 pm ET.
And now, workshop hosts can customize the curriculum to cover topics like health funding sources, Federal Transit Administration funds, raising local match dollars, and funding innovative facilities. Advocacy Advance offers this module approach in order to dig deeper into issues of local interest.
We urgently need better biking and walking in our communities. Funding for active transportation is there, but many state and local agencies don't know how to use it. Concerned citizens and advocates need to work with states and communities to access these much-needed funds. It's up to you—apply now!
Tags:


This Week in Biking & Walking
By Mary Lauran Hall on January 10, 2014
Alliance Member News
This week was cold, but people still biked!
Working on walkability in the winter? Take a cue from Active Transportation Alliance and remind people to shovel.
You don't have to ride a bike to make bike-friendly policies, says Dave at Wisconsin Bike Fed.
2013 "best of" blog posts? We've got em: Bike Pittburgh, Bike Delaware, Bicycle Coalition of Greater Philadelphia, Bike Maryland, Los Angeles Walks, San Francisco Bicycle Coalition.
Polly Trottenberg, formally of USDOT, will replace Janette Sadik-Khan as NYC's Transportatin Commissioner.
Savannah, Georgia will see a new bike share system this month, says Savannah Bicycle Campaign.
Crashes have doubled in San Francisco even as bicycling rates have risen, defying national trends.
Biking and walking bills are on the docket as legislative sessions get going in Maryland and Virginia.
BikeSD endorses a mayoral candidate.
Biking & Walking in the News
Should distracted bicycling be banned?
Streetsblog argues that Congress should reduce the parking tax benefit.
An mayor in upstate NY thinks winter bike riders should be arrested.
Jerry Seinfeld loves biking and walking.
Tags:


Call Summary & Recording: Diversifying Staff & Boards
By Mary Lauran Hall on January 07, 2014
The bicycle and pedestrian advocacy community too often presents a homogeneous face to the world, failing to accurately reflect the communities we serve. But there's plenty that state and local advocates can do to change organizational cultures to better reflect the consituencies of the communities we serve.
On a recent Alliance Mutual Aid Call, we heard from organizations both within and beyond the biking and walking advocacy community and learned about steps they've taken to diversify their staff and boards in a way that maximizes the value of each person's unique experience.
Missed the call? Check out the notes below! Alliance members can also listen to a call recording and view additional links in the Resources Library.